There is a transformative power of sustainable design to improve our living spaces but also the quality of our lives. Essential elements like light, air quality, sleep, and technology affect – positively or negatively – our lives and our health.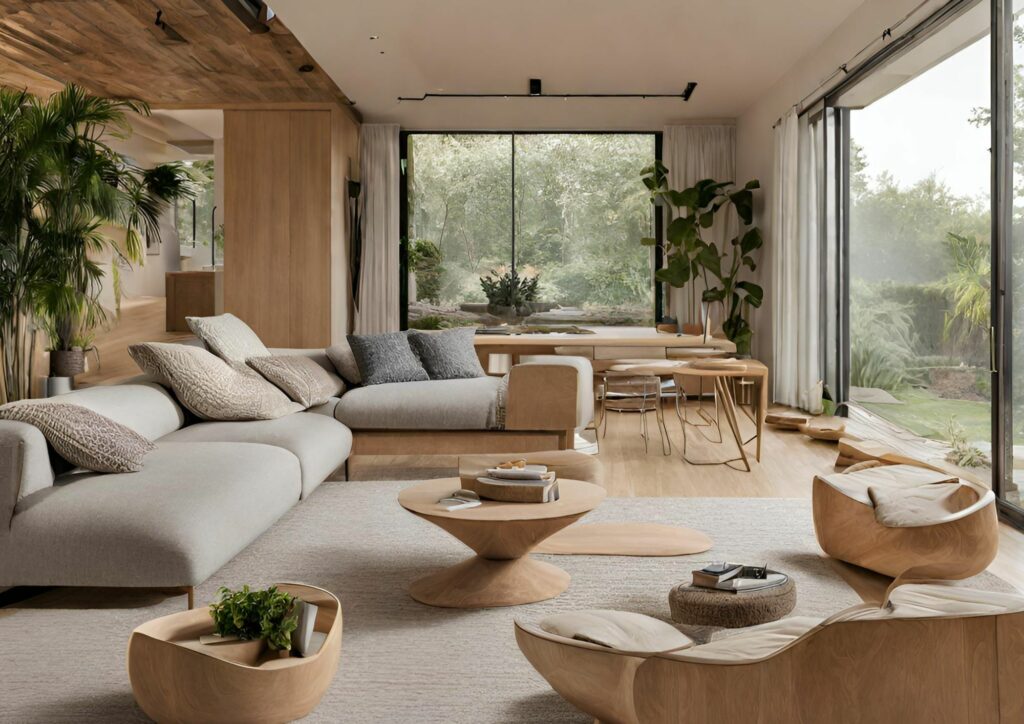 Think, for example, about the quality of your sleep. Imagine sleeping in a bed frame and mattress crafted from pure, natural materials like organic wool and natural latex, free from harmful chemicals. An hypoallergenic environment, minimising allergies and sensitivities, the breathability facilitating uninterrupted sleep, and promoting overall well-being.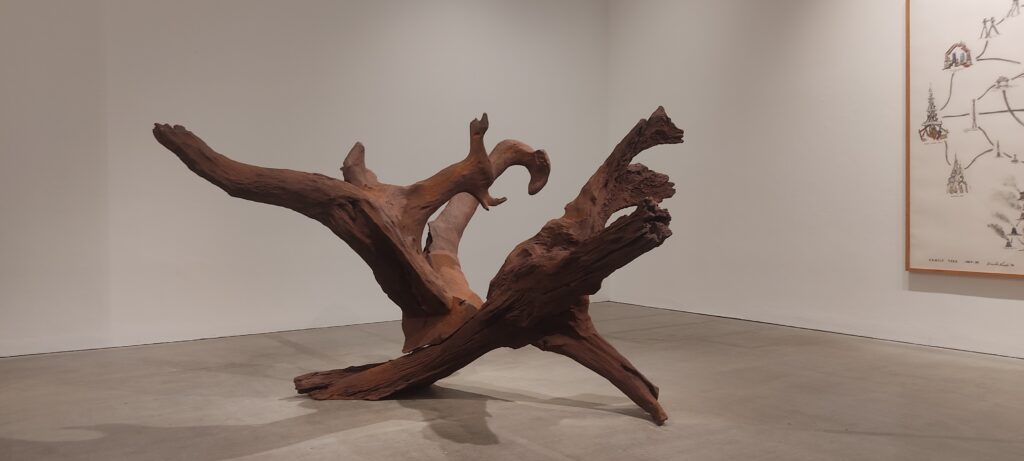 In this blog I will share real-world examples of sustainability in action in two key rooms – living room and bedroom – and a deeper understanding of the role interior design can play in this journey.
With Decorex just around the corner, I feel it is the time to reflect and share how I can best synergise sustainability and wellbeing. Usually, attending industry events is crucial in providing clients with the best possible service and solutions. This year I was after something more substantial: I wanted to meet brands that aligned perfectly with my vision and requirements and therefore had sustainability at their core value.
The commitment to meaning and sustainability is central to my life and my work ethos. I value quality over quantity and creativity over unnecessary consumption. I do this by sourcing materials conscientiously and ensuring the durability of design solutions.
I carefully curate suppliers, products and tradespeople as crucial components of the durability and meaningfulness of my design solutions and vision.
This approach is relevant not only because of the reduced environmental footprint but also because of its profound impact on my client's wellbeing. There is an extensive list of harmful chemicals commonly used in furniture and paint, that the vast majority of us are unaware of. I offer my expertise to help my clients make conscious and informed choices through a deeper understanding of the significant impact that these hazardous substances have on both the environment and our well-being.
Way beyond aesthetics and functionality, as an interior designer I feel I can play a crucial role in shaping environments that support the mental, emotional, and physical health for my clients. Light, air quality, sleep and technology are some of the pillars that as designers we must take into account to make a difference in our client's lives.
So, if you are wondering why sustainability is so important for your well-being as well as the environment and you are interested in learning how an interior designer can help you at different levels, this article will help you.
Since the pandemic, the trend towards holistic healthy living, and interior design that addresses both the mind and body has accelerated, challenging designers to learn new skills and adapt our design approaches.
There is a new generation of designers and makers that are rethinking traditional manufacturing and turning to waste as a resource, fashioning beautiful, functional pieces from unlikely materials.
I met Alice, from Sedilia on my first day at Decorex. I was immediately captivated by the elegant proportions and pure lines of their sofas but soon our conversation revolved around how they were made: designed for a lifetime, and responsibly handcrafted in their light-filled workshop in Southwest London. 100% foam and FR chemicals free. Their passion, commitment and integrity truly resonated with mine. Here is their fascinating story.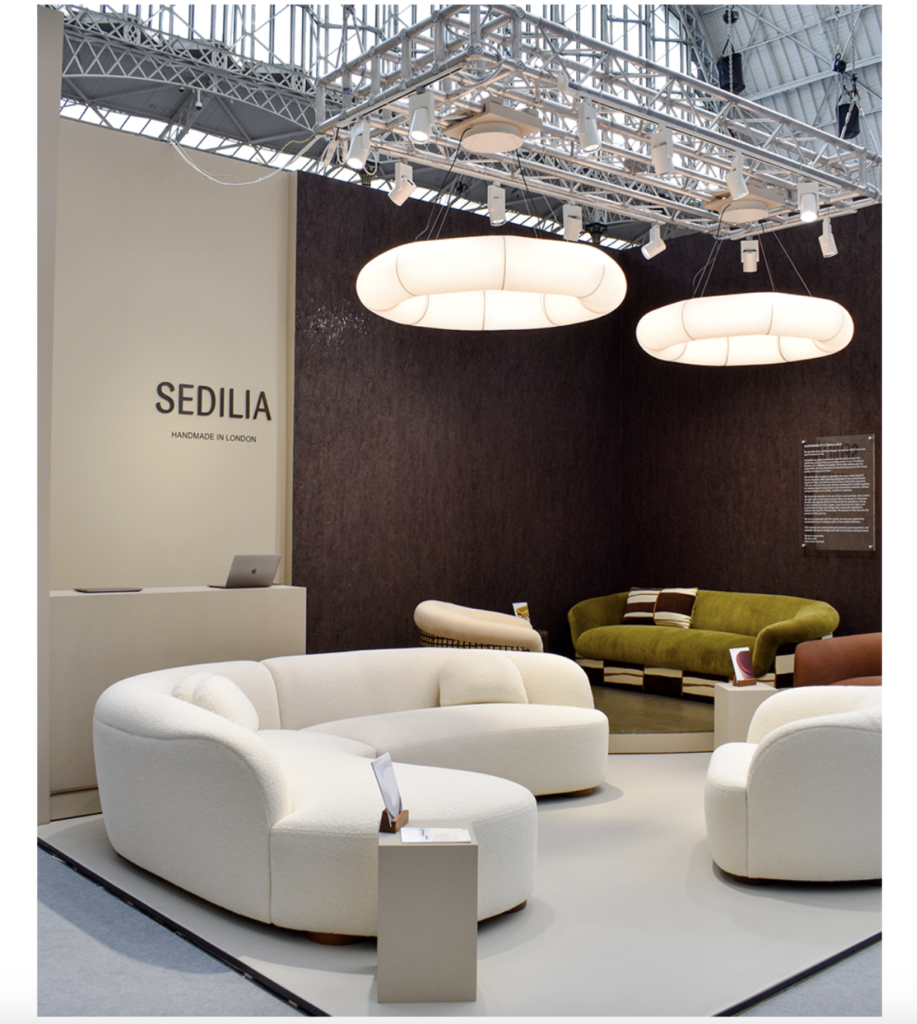 My second discovery is Naturalmat, a brand with sustainability at the heart since the very beginning. You can tell they are proud of being the first B Corp certified bed and mattress company in the UK. Located in Devon, they handcraft bed frames and mattresses using traditional techniques and natural materials: wool from local organic farmers, organic choir, recycled denim and natural latex. It was truly inspiring talking to Aissa Gonzales, the creative director and designer, sharing our passion for well made, meaningful design and how we convey this into the way we work and to our clients. Here you can delve into their sustainable and regenerative practices.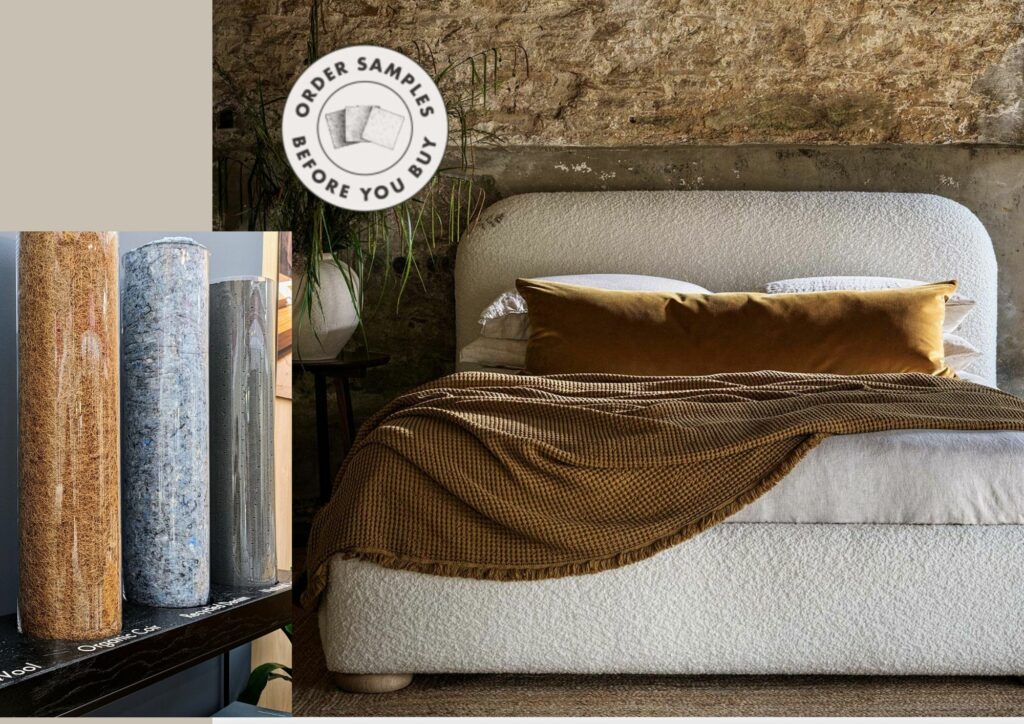 Personally, I feel the next challenge is to make those products available to a wider audience finding ways to meet different price points without compromising the quality.
A good example towards this direction is Sustainable Kitchens, a Bristol based kitchen maker that has developed a curated range of standardised overlay cabinets with sustainability at the core, reducing cost but maintaining quality.
Now, it's your turn to be a part of this transformative journey. Your ideas, your aspirations, and your vision hold immense potential to shape spaces that embrace sustainability and enhance well-being without compromising on aesthetics.
If you are curious to explore how sustainable principles and materials can weave into your living spaces, reach out to me. Let's start a dialogue that goes beyond the ordinary, delving into conscious design. Together, we can co-create environments that nurture not only your personal well-being but also our precious planet.
Stay tuned for more as we navigate this journey together.
Here a few great resources I came acrosso recently during a Sustainable Interiors Workshop with UGREEN:
METROPOLIS. A think thank committed to a sustainable, just, and nurturing built environment, featuring projects, publishing insights, creating resources, and organizing events connected to the future of design for more than four decades.
MINDFUL MATERIALS. This portal brings together the brands investing in transparency and impact reduction — with the companies looking for products to meet their sustainability commitments.
CRADLE TO CRADLE. A global certification powering the shift to a circular economy by setting the global standard for materials, products and systems that positively impact people and planet.