I wanted a bedroom which was stylish yet not polished, a place infused with relaxed beauty, somewhere in between a den and a boudoir. The large south facing window allowed for accent walls but solid walls did not seem to bring the sense of laid back and cozy ambience I was after. I had these unique vibe from the houses in Southern Italy, with intonaco walls and frescos. After some research, I came across lime wash and it was love at first sight. It took a whole lot of love, really hard work and a great deal of trust in my ability to envision this project. I combined lime wash walls and solid green ceiling to create a distressed and intimate feel.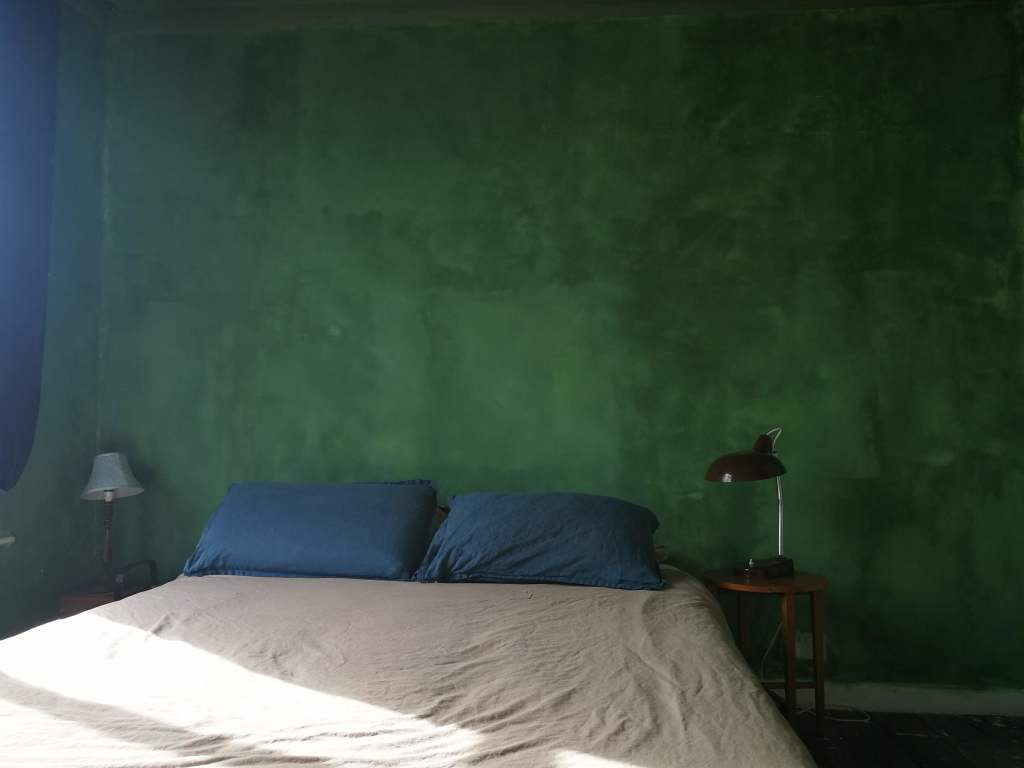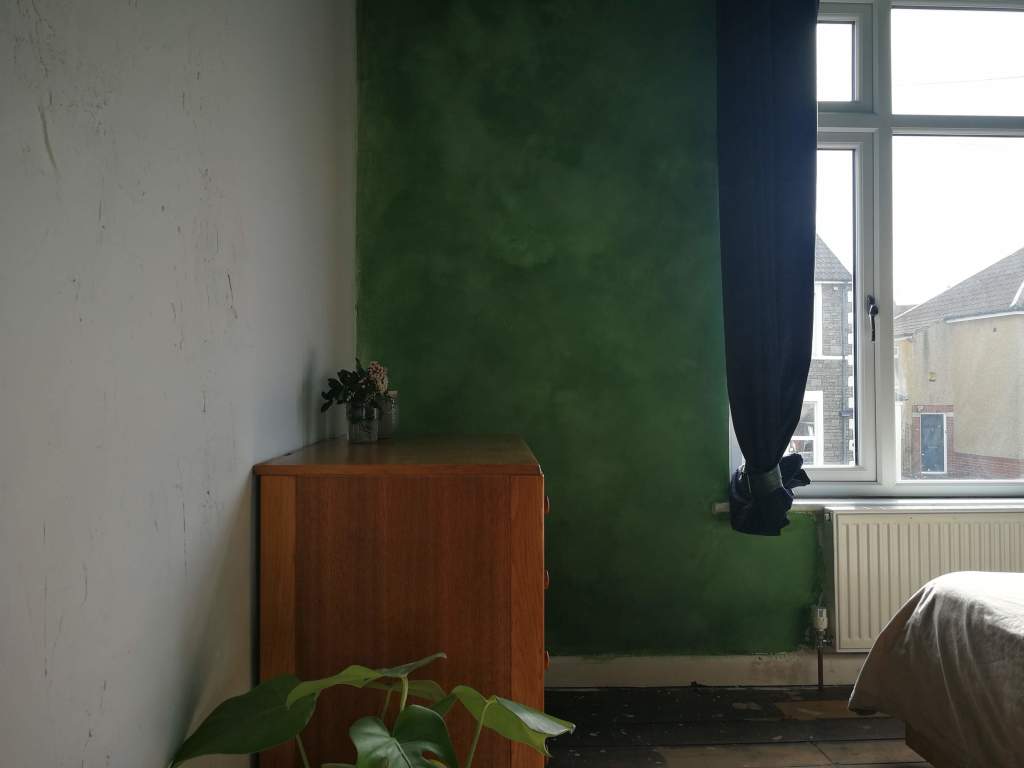 Many details still need to be looked at but I like to allow some time and let the ideas flow. Wood shutters were the original idea, but now I am in love with the lush vibe that a chandelier and drape curtains can create. What I know for sure, is that a full length built in wardrobe will replace the white wall in the near future..as soon as we will have the time to build it. Meantime, this is where I will invite my friends for tea.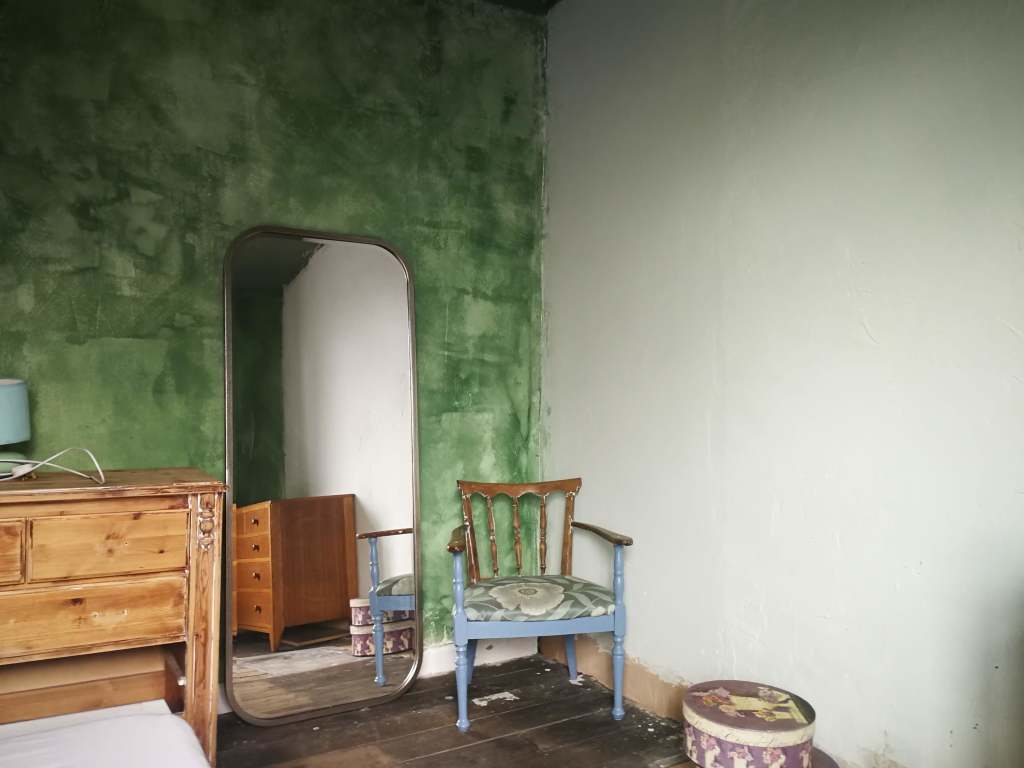 Oh, and by the way. That's what the master bedroom looked like when we bought it, in February 2020.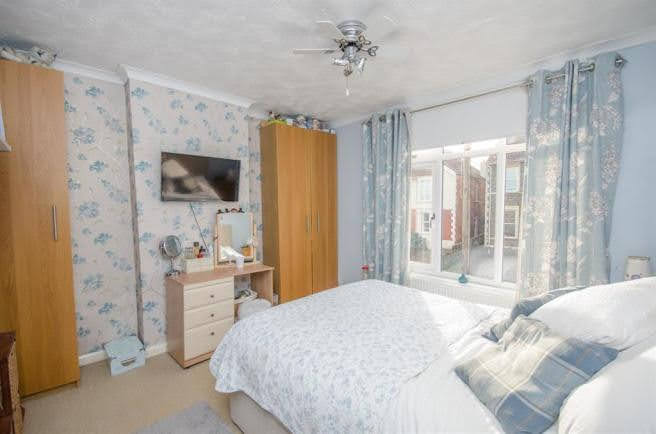 <iframe
      id="JotFormIFrame-220663408225047"
      title="Upload File Form"
      onload="window.parent.scrollTo(0,0)"
      allowtransparency="true"
      allowfullscreen="true"
      allow="geolocation; microphone; camera"
      src="https://form.jotform.com/220663408225047"
      frameborder="0"
      style="
      min-width: 100%;
      height:539px;
      border:none;"
      scrolling="no"
    >
    </iframe>
    <script type="text/javascript">
      var ifr = document.getElementById("JotFormIFrame-220663408225047");
      if (ifr) {
        var src = ifr.src;
        var iframeParams = [];
        if (window.location.href && window.location.href.indexOf("?") > -1) {
          iframeParams = iframeParams.concat(window.location.href.substr(window.location.href.indexOf("?") + 1).split('&'));
        }
        if (src && src.indexOf("?") > -1) {
          iframeParams = iframeParams.concat(src.substr(src.indexOf("?") + 1).split("&"));
          src = src.substr(0, src.indexOf("?"))
        }
        iframeParams.push("isIframeEmbed=1");
        ifr.src = src + "?" + iframeParams.join('&');
      }
      window.handleIFrameMessage = function(e) {
        if (typeof e.data === 'object') { return; }
        var args = e.data.split(":");
        if (args.length > 2) { iframe = document.getElementById("JotFormIFrame-" + args[(args.length - 1)]); } else { iframe = document.getElementById("JotFormIFrame"); }
        if (!iframe) { return; }
        switch (args[0]) {
          case "scrollIntoView":
            iframe.scrollIntoView();
            break;
          case "setHeight":
            iframe.style.height = args[1] + "px";
            break;
          case "collapseErrorPage":
            if (iframe.clientHeight > window.innerHeight) {
              iframe.style.height = window.innerHeight + "px";
            }
            break;
          case "reloadPage":
            window.location.reload();
            break;
          case "loadScript":
            if( !window.isPermitted(e.origin, ['jotform.com', 'jotform.pro']) ) { break; }
            var src = args[1];
            if (args.length > 3) {
                src = args[1] + ':' + args[2];
            }
            var script = document.createElement('script');
            script.src = src;
            script.type = 'text/javascript';
            document.body.appendChild(script);
            break;
          case "exitFullscreen":
            if      (window.document.exitFullscreen)        window.document.exitFullscreen();
            else if (window.document.mozCancelFullScreen)   window.document.mozCancelFullScreen();
            else if (window.document.mozCancelFullscreen)   window.document.mozCancelFullScreen();
            else if (window.document.webkitExitFullscreen)  window.document.webkitExitFullscreen();
            else if (window.document.msExitFullscreen)      window.document.msExitFullscreen();
            break;
        }
        var isJotForm = (e.origin.indexOf("jotform") > -1) ? true : false;
        if(isJotForm && "contentWindow" in iframe && "postMessage" in iframe.contentWindow) {
          var urls = {"docurl":encodeURIComponent(document.URL),"referrer":encodeURIComponent(document.referrer)};
          iframe.contentWindow.postMessage(JSON.stringify({"type":"urls","value":urls}), "*");
        }
      };
      window.isPermitted = function(originUrl, whitelisted_domains) {
        var url = document.createElement('a');
        url.href = originUrl;
        var hostname = url.hostname;
        var result = false;
        if( typeof hostname !== 'undefined' ) {
          whitelisted_domains.forEach(function(element) {
              if( hostname.slice((-1 * element.length - 1)) === '.'.concat(element) ||  hostname === element ) {
                  result = true;
              }
          });
          return result;
        }
      };
      if (window.addEventListener) {
        window.addEventListener("message", handleIFrameMessage, false);
      } else if (window.attachEvent) {
        window.attachEvent("onmessage", handleIFrameMessage);
      }
      </script>