Three sofa styles to check and how to make them work in your room.
Contemporary. A contemporary sofa combines clean, sleek lines and generous proportions. Expect deep seats, lower back, larger sizes. Ideal choice for family time and lounging. Chrome sky legs can be a feature too. Traditionally rather squared, their lines are now much softer and can feature rounded edges that perfectly balance the look. An uptrend softened version of contemporary design are the Scandi and Japandi style, a fusion of Scandinavian hygge and Japanese Wabi-Sabi.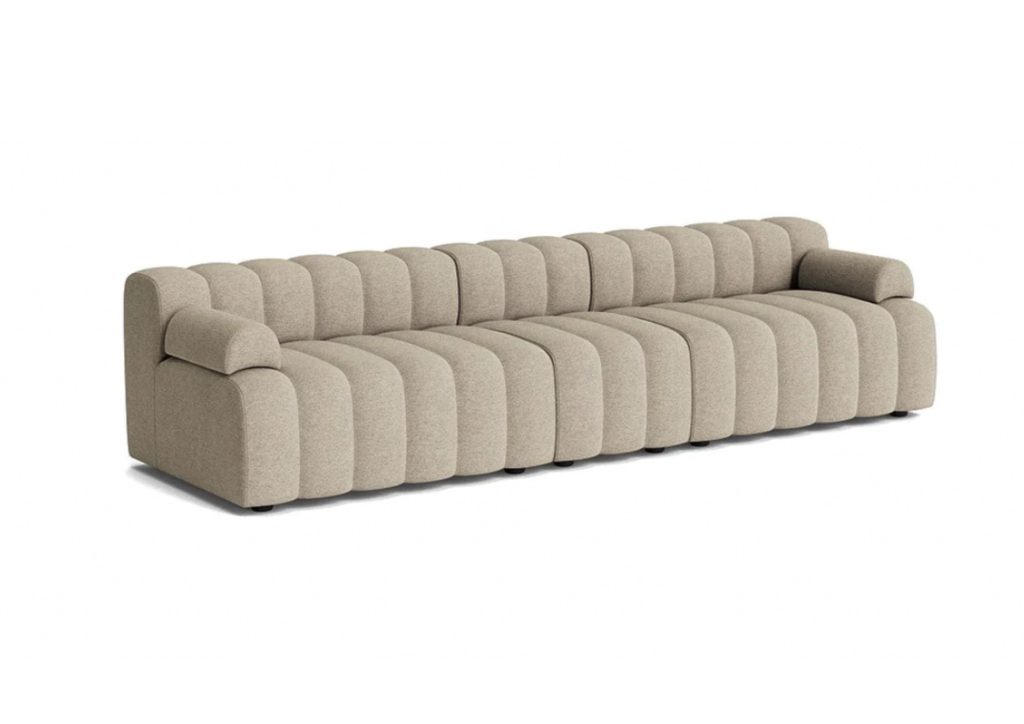 What I love about it. A well made contemporary sofa will make the joy of your family and friends, embracing you in your happy moments and in your intimate evenings.
What could go wrong. The squared lines are often paired with structured interiors, losing the balance between style & comfort. It can overwhelm the space due to its large proportions. If part of a 100% minimalist scheme it can contribute to creating a cold or even aseptic environment. To keep it soulful it needs to be skillfully balanced and softened with playful colours, warm materials and organic shapes.
Mid Century – Modern. Mid-century modern designs combine sleek clean lines with subtle curves (peg legs, sloping arms) achieving organic, balanced shapes. Their proportions are compact (narrow seating and slim arms), making them the ideal choice for small rooms. Their back is upright and the interior is usually supportive (foam or a combination of foam and feather), allowing you to make the most of the seating space and comfort.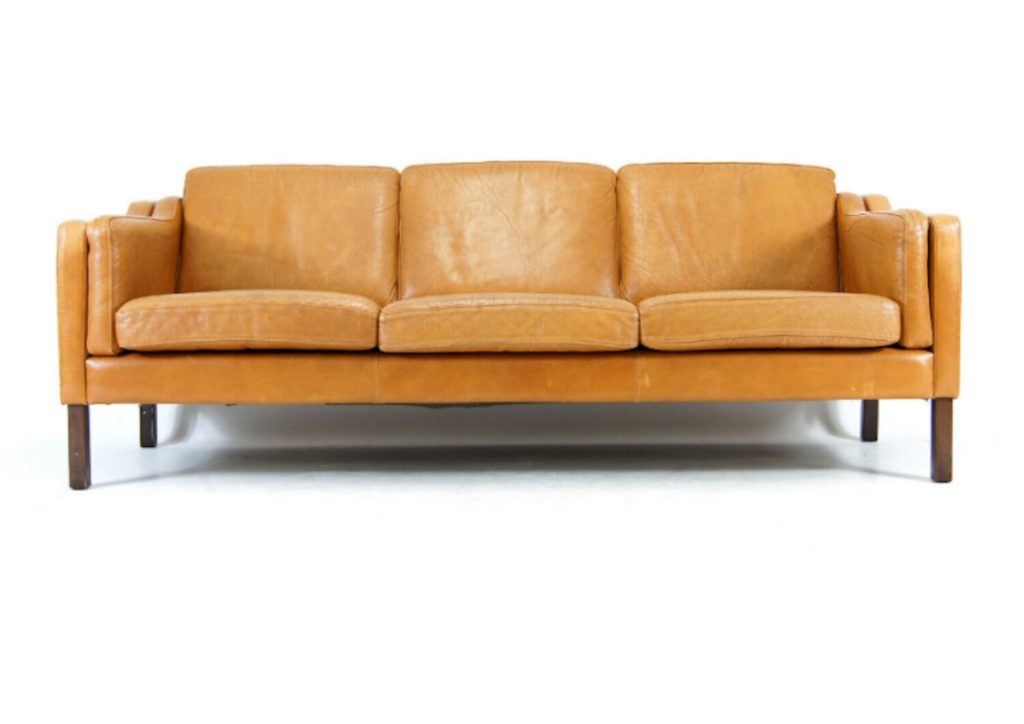 What I love about it. The simple elegance of the shapes make a perfect focal point for any room. A mid-century modern sofa can be easily integrated in most interior design styles and aesthetics and therefore it's the perfect choice to create an eclectic vibe to a room.
What could go wrong. Matching chairs, tables, lamps will either create a dated or out-of-a-catalogue look. To elevate its sophisticated vibe, Mid-Century Modern needs to be expertly integrated in different styles.
Classic. Inspired by 18th and 19th century designs, a classic sofa will display features such as scroll arms, buttoned back, hand-finished studding and polished castor legs. Typically, a classical sofa will feature high upright back and narrow seatings, making it the ideal choice for a perfectly balanced posture. Examples of traditional English sofas are Chesterfield leather or Howard arms. Many brands have now designed updated versions that can work well to soften a minimalist interior.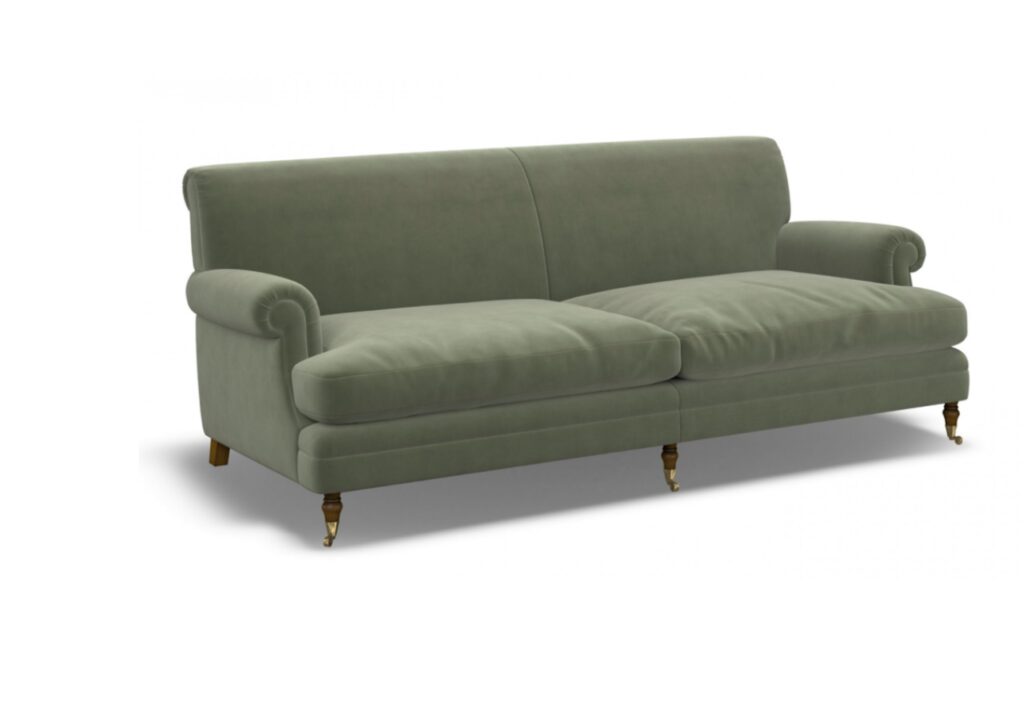 What I love about it. Layered in colour and texture, traditional style sofas can bring a sense of history and refined, comfortable glamour to a space.
What could go wrong. A fully classical interior, fabric or colour will accentuate its traditional features, instantly turning the whole look old-fashioned and unadventurous. Luxurious natural fabrics and textures can help elevate this style and make it intentional and balanced. Consider bolder colours and patterns for scatters to add a playful vibe.