All my knowledge and expertise in an easy to understand accessible way.

Marta is an experienced and knowledgeable interior designer with a real passion for her work. Her In-Home Design consultation was extremely useful and thorough. It helped us decide how to proceed with our lounge redecoration and caused us to think about things we wouldn't have considered ourselves. The style guide Marta prepared was beautifully presented and captured all the key points we discussed. Thank you Marta for encouraging us to step outside the comfort zone of magnolia!"

Fiona & Martin, Bristol
Each consultation applies to one room with the possibility to work in steps and create a scheme that is consistent throughout your entire home later in time.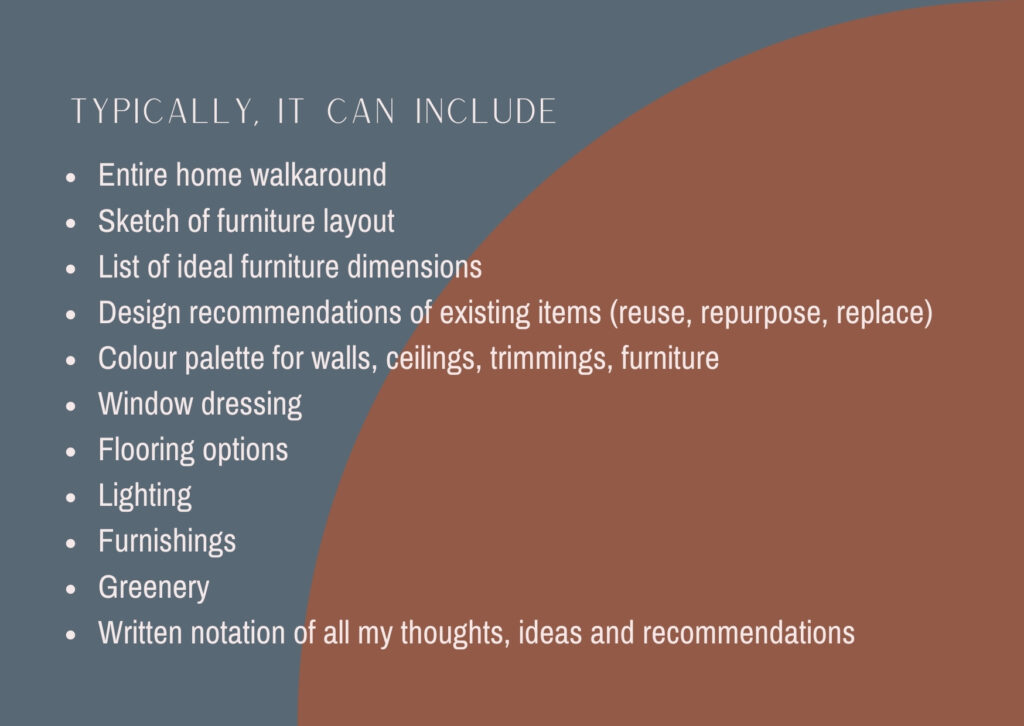 Ask any question and get specific recommendations (what is the sofa style and size, where you should put it). By the end of our time together, you will be able to intentionally select pieces that can elevate your style and create the look you are trying to achieve.
I offer follow up sessions to confirm stylistically my choices in another one off consultation. 

Get in touch to get it started