In this apartment nestled in the heart of Trastevere in Rome, we transformed the two main functional rooms: the kitchen and the bathroom. A contemporary asethetics exhuding elegance was the dream of our client.
We used microcement on flooring, splashback and worktop to create a . Microcement is a decorative seamless surface that speaks an understated elegance and sophistication. A bespoke kitchen in sleek white, complemented by wooden accents, brought the ideal balance of modernity and cosy, lived-in feel.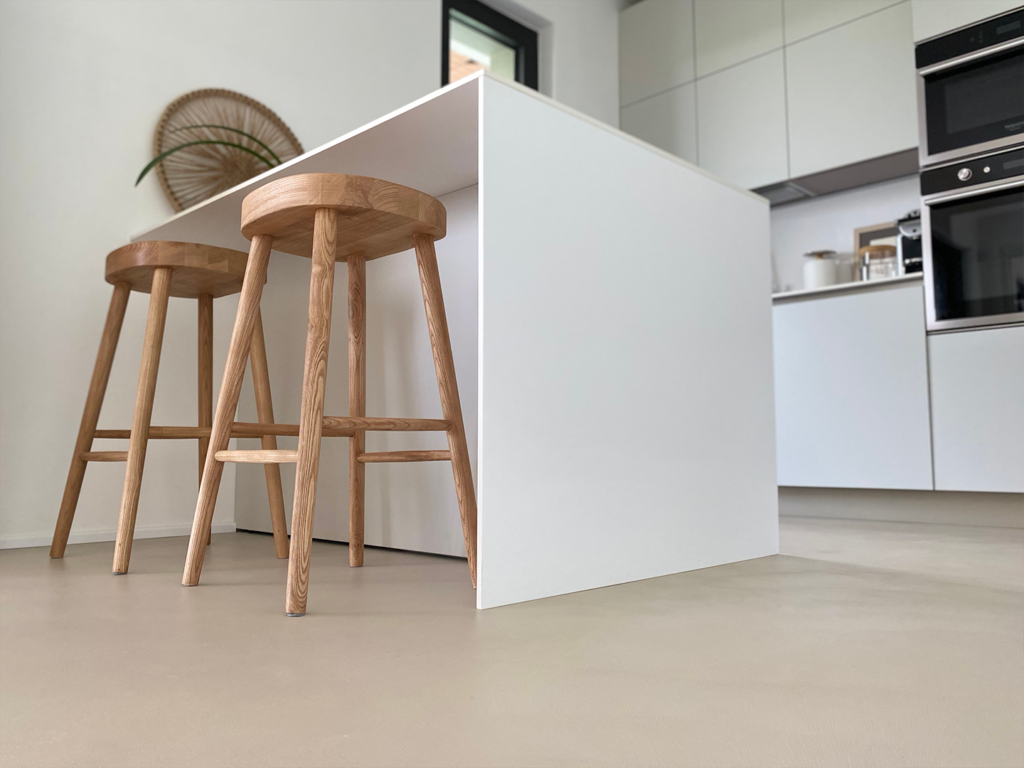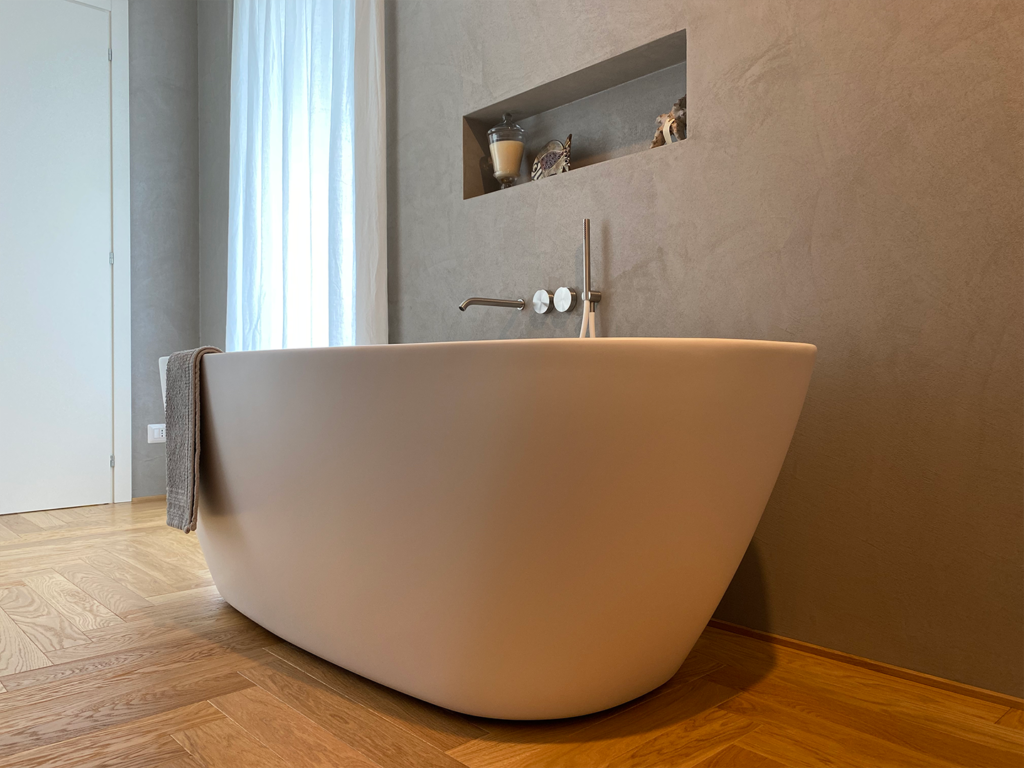 In this bathroom, we have harmonized the warmth of wooden flooring with the sleek embrace of microcement walls, creating a perfect union that infuses a touch of warmth into minimalism.