home styling
I wanted a bedroom which was stylish yet not polished, a place infused with relaxed beauty, somewhere in between a den and a boudoir. The large south facing window allowed for accent walls but solid walls did not seem to bring the sense of laid back and cozy ambience I was after. I had these unique vibe from the houses in Southern Italy, with intonaco walls and frescos. After some research, I came across Limewash and it was love at first sight. It took a whole lot of love, really hard work and a great deal of trust in my ability to envision this project. I combined limewash walls and solid green ceiling to create a distressed and intimate feel.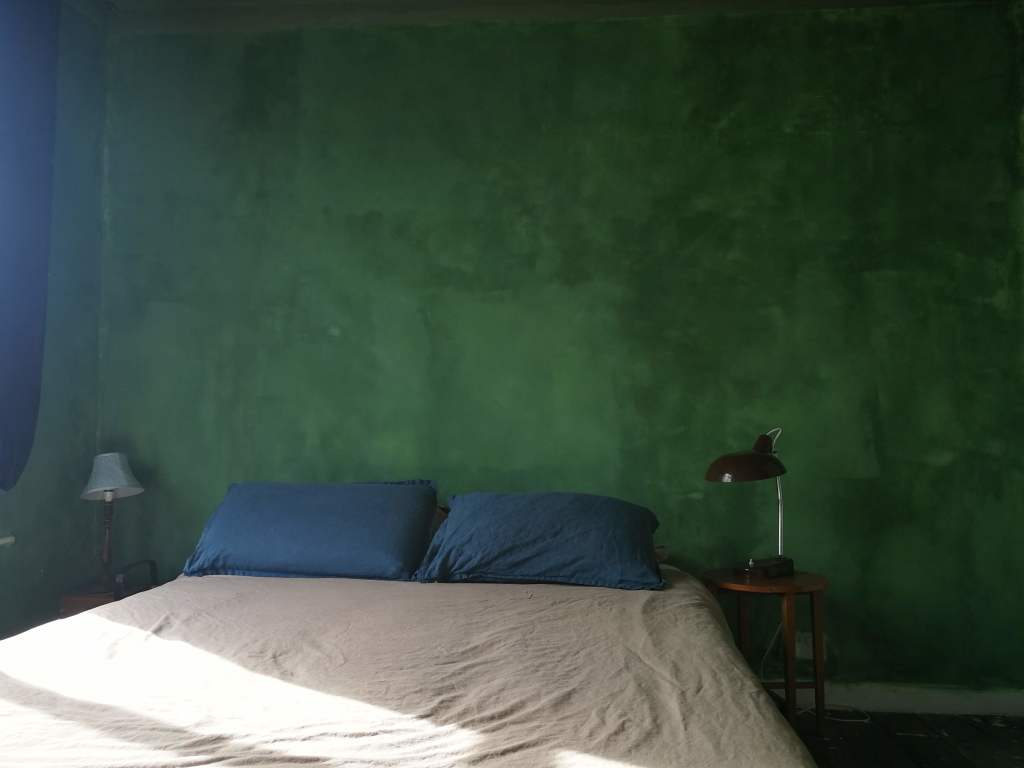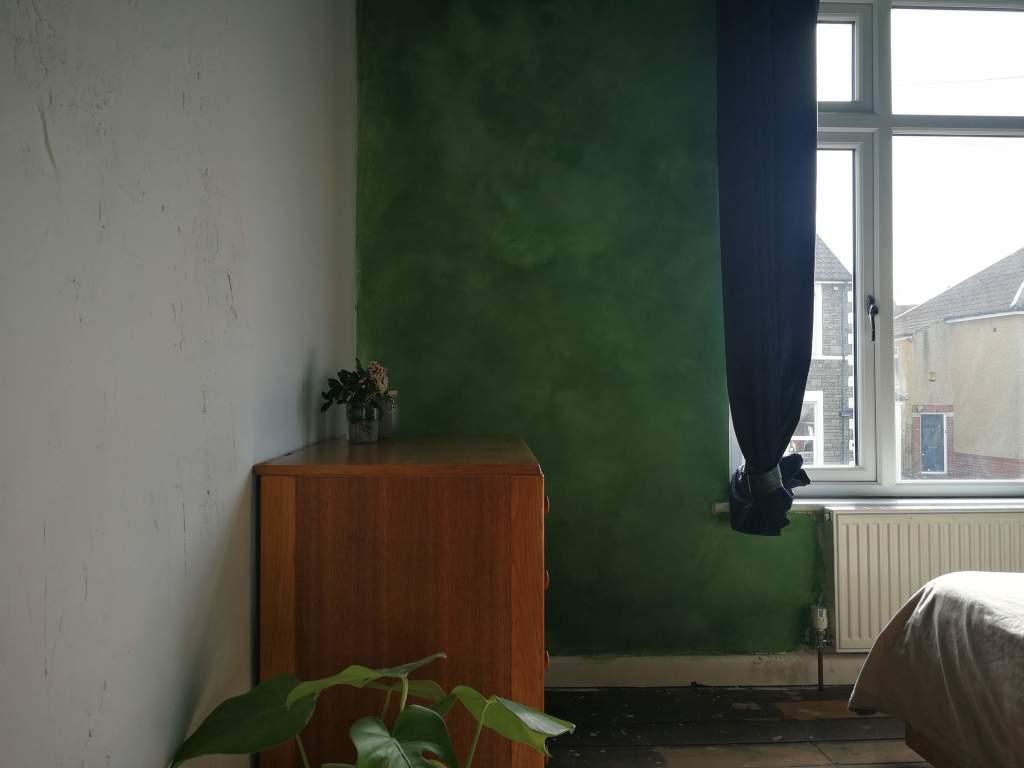 I know,  many details still need to be looked at but I like to allow some time and let the ideas flow.  Wood shutters were the original idea, but now I am in love with the lush vibe that a chandelier and drape curtains can create. What I know for sure, is that a full length built in wardrobe will replace the white wall in the near future..as soon as we will have the time to build it. Meantime, this is where I will invite my friends for tea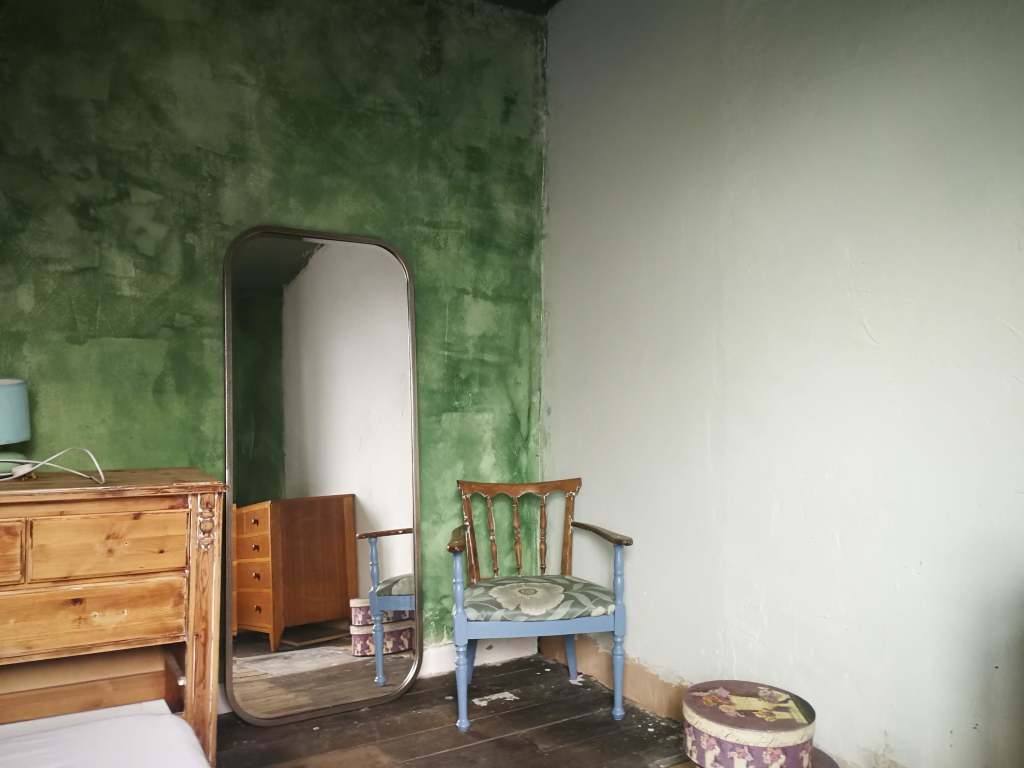 Oh, and by the way. That's what the master bedroom looked like when we bought it, a year ago, in February 2020. Once the two wardrobe where removed, there was a very unpleasant surprise.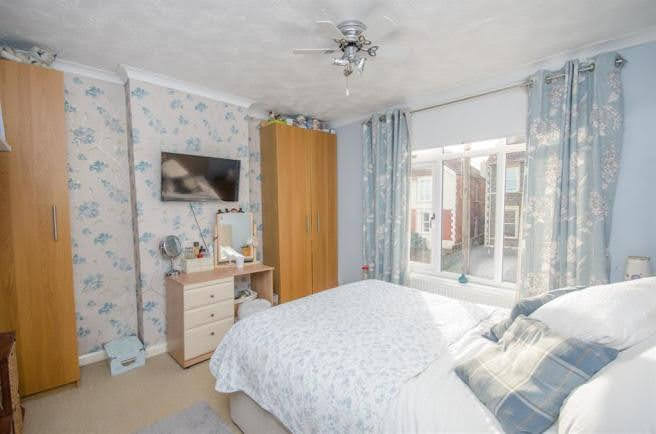 The roof must have been leaking at some point and the wall was damaged by mould. Imagine our frustration. With lockdown only a few days away and a family of four to settle in, we decided to break down the project and only went for a quick refresh of the walls.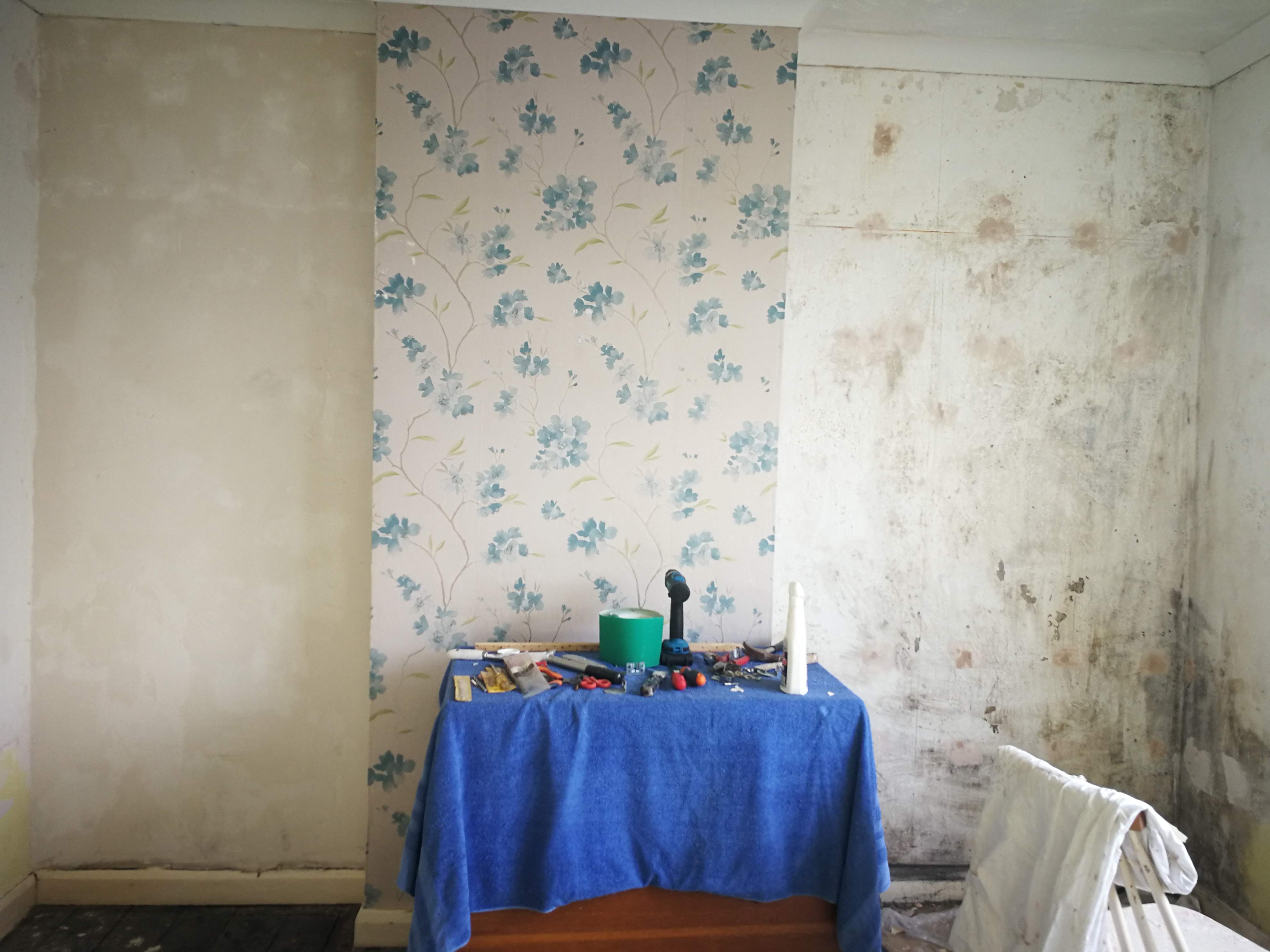 Couple of layers of white emulsion did the trick for a while.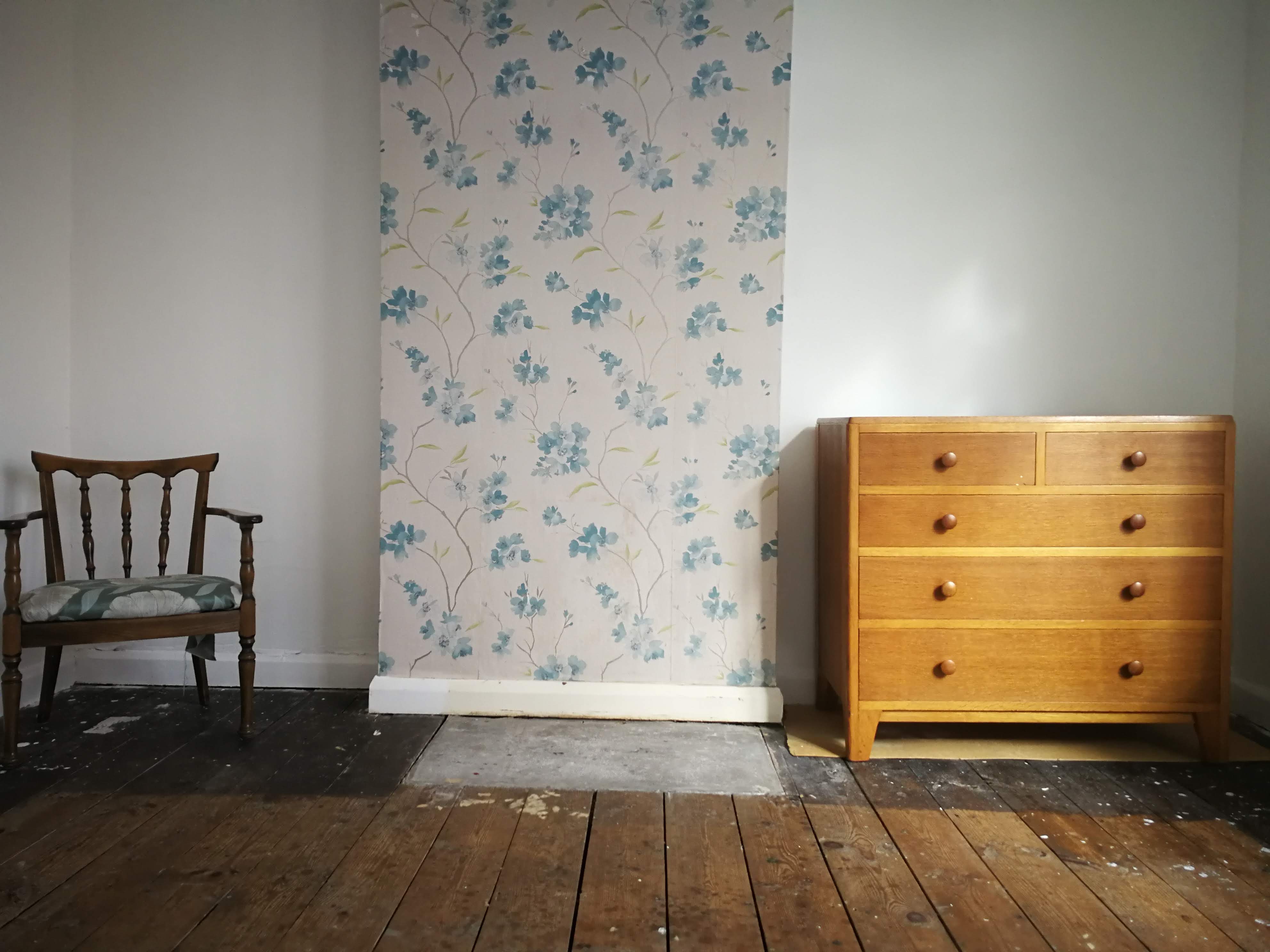 But we were longing for our final project to happen…and besides, we were desperate for a wardrobe! The chimney breast had to go, no matter how messy and hard the job would have been.